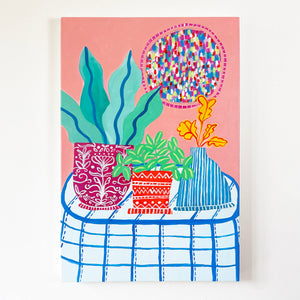 Plants in Pots.
Original MIRRO painting
Date created : 2021
Material : Acrylic on Canvas
Size : 50 x 76 cm
Colors may differ slightly in real life.
Shipped and packed in bubble wrap / box. All items delivered every Friday. Delivers within 3-5 days. If you'd like a custom painting similar to this, email info@projectmirro.com.